To use Auto Robot fetch data from Facebook API, you need to enter you Facebook API Access Token.
Step 1: Create a Facebook APP
Step 2: Get Access Tokens
Step 3: Save Access Tokens
Note: You can find the Facebook API settings on the Auto Robot Integration page.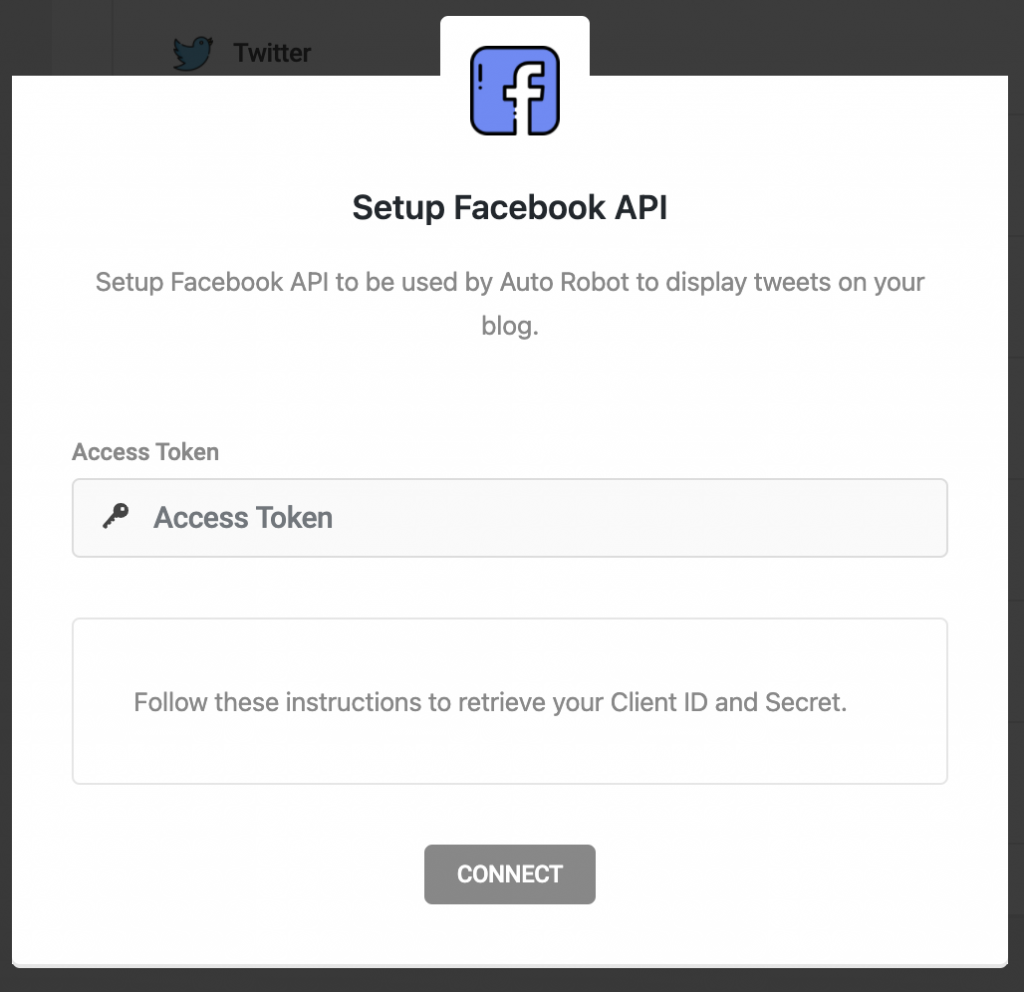 Ready to setup your campaigns?